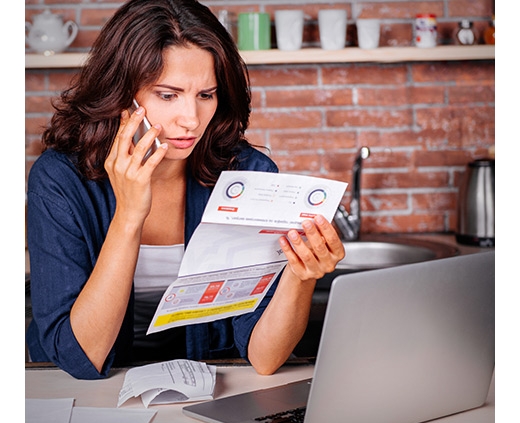 Eliminate the Waste: 5 Tips for Saving Money on Utilities
One can't go wrong when taking steps to conserve energy use in their apartment home. Besides helping to save precious natural resources, residents can also save a good bit of money by making a few small changes in their units and in the way they live. These five useful tips for reducing utility use can ease one's conscious as well as those monthly bills.
1. Kitchen Energy Efficiency Tips
The use of ovens and dishwashers can make the kitchen one of the hottest rooms in the home. In warmer months, experts recommend using these devices in the evening time when it's cooler to reduce the AC's heat load. Furthermore, utility use can be further reduced by disabling the second rinse and heat cycles on the dishwasher and allowing them to air dry. Another way to keep the kitchen cool is to install small LED lights beneath counters to reduce use of heat producing and energy draining overhead lights.
2. Smart Power Strips for Modern Households
In a gadget loving society, most households have numerous appliances, consoles and chargers plugged in at all times. Whether they are being used or not, such juice drainers are called 'energy vampires.' However, today's smart power strips are designed to save energy and money by shutting down energy flow. These modern accessories cost around $40, feature multiple outlets, provide surge protection and also power down connected devices when they aren't in use.
3. Water Wise Conservation Tips
Many apartment communities include water with rental rates as an amenity, so low-flow shower heads and toilets are likely already installed to minimize water use. However, some steps renters can take to further reduce water use and energy costs include:
Doing laundry in large loads and using cold water.
Running the dishwasher only when it's full adjusting settings to shut off second rinse cycles and heat drying.
Keeping showers short or taking baths in lieu of showers to expend less water.
Collecting rainwater in buckets to use for watering plants. It's free, and plants prefer it over tap water.
4. Upgrade to Energy-Efficient Lighting
Traditional incandescent bulbs may provide ample lighting but are rather inefficient in a number of ways. They tend to burn rather hot and increase cooling costs. They also draw more energy than today's modern options such as LEDs and compact fluorescent light bulbs that are far more efficient. Furthermore, energy-efficient options have a greater lifespan that incandescent bulbs, so renters can save even more over the long term. Changing the most commonly used five bulbs in the home can have a noticeable impact on utility bills whole reduceing one's carbon footprint.
5. Take Control of Heating and Cooling Costs
Depending on the age of the apartment building, there may be a traditional thermostat or a smart home thermostat installed. Regardless of the type, lowering the thermostat by one degree can reduce energy costs by 3 percent. However, energy rated smart thermostats can help renters save much more, as they can be controlled at will even while away from home. These are ideal for those away from home for several consecutive hours and want to reduce use but prefer to return to a cozy temperature.
At the end of the day, every small change made can add up to big savings. While upgrades are certainly helpful, habits can make a huge difference when they're consistent. If you're looking to help the environment or just want save a little bit more every month, these changes can get you headed in the right direction.
---
This article was written by Kris Lindahl REALTOR® CRS CLHMS
CEO/Owner The Kris Lindahl Team at Kris Lindahl Real Estate
Don't Forget to Check Out Her All New "Minnesota Moving Guide"!
www.krislindahl.com
twitter.com/krislindahl
linkedin.com/in/krislindahl
www.minnesotacommercial.com
The post Eliminate the Waste: 5 Tips for Saving Money on Utilities appeared first on Apartments For Us.