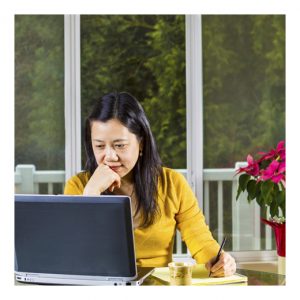 Tips for Working from Your Apartment
Working from home can be a huge blessing for some people: you can drink as much coffee as you want! For others, it can be a death sentence. From childcare and errands to cleaning the house and Sportscenter, some distractions you'll find at home don't exist at the workplace. But distractions don't have to ruin the experience for you. These tips will help you make the most of working from home.
Create a Workspace
This is one of the easiest ways to remove distractions. Create a workspace you'll enjoy seeing and working in. Make it extremely personal. You can do this: you have the freedom of your home. But whatever you do, leave that television in the living room. And never bring your phone or phone charger to the workspace. You'll probably want a coffee pot though, right?
Dress like You're Working
I know, it's very tempting to stay in your pajamas all day. But it might also encourage you to take a nap, watch TV, or check your Instagram. This is because you're basically dressed to lounge around. Continue with your normal morning routine when you work from home, but instead of going in to work, you'll be able to just go to a different room in your apartment. You'll feel more energetic and ready to work if you don't make working from home like a day-off.
Take a Walk
When you're feeling drowsy or uninspired, simply take a break. But don't just watch TV or check your phone. Get outside the apartment. Take a walk around the neighbor or exercise for half an hour. Make sure you're off the clock. But getting your mind off work every once in a while might actually boost productivity and energy.
Working from home can be extremely rewarding. Follow these tips and you'll be just as productive, if not more so, than when you drive to the office.
The post Tips for Working from Your Apartment appeared first on Apartments For Us.