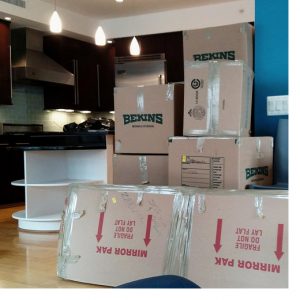 Moving can be tedious. It can also be fun: when someone else does all the work.
If you're considering hiring movers, it is important to stay informed on their moving policies and practices. Are they liable if your box of fragile glassware arrives in pieces? It's also important to know about the business itself. ApartmentHomeLiving.Com provides helpful questions that ensure you or your stuff won't be left in the dark.
Staying informed can be a chore. An estimate from a professional moving business requires, at times, complicated variables. What must be considered, and what you should ask about, is how long it will take to move your possessions and how they will be handled. Ask about previous experience, and what sort of challenges come with each move.
Before you pack up your stuff, you may want to visualize how you will arrange your things before you arrive. Don't set unrealistic expectations for your movers. If your new home is a thousand miles away, don't expect a rush, next-day delivery. And if you do get that rush delivery, you may have moved too fast.
Photo credit: Thad Zajdowicz via Foter.com / CC BY
The post Tips for Hiring Movers appeared first on Apartments For Us.