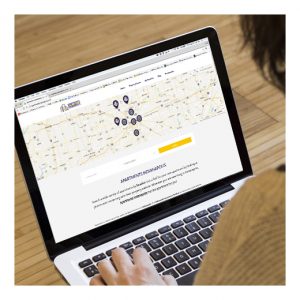 Things to Consider before Signing the Lease
Think about What You Can't Change
The most important thing to remember before signing a lease is you can't change some things. This just means that some things you should be certain that you'll be okay with before you sign the lease. If not, you may end up upset, with eight months left on your lease. Put yourself in the best situation by remembering the following things when exploring your rental options.
Property Manager
You cannot change your property manager. Of course, your property manager might change while you're a resident, especially if you are a long-term resident. But you need be sure that your personality will mesh with your property manager's personality and communication style. That's not to say you'll have to be the same person or you'll need to be friends, but just that you can understand where they're coming from.
Neighbors
Your neighbors will change. But some neighbors may stay at the apartment property longer than you. Before you sign the lease, it's a good idea to attend a community event the apartment community is involved in. Or, even, hold one yourself. Have a cookout, or set one up with the property management staff, for the community.
Seasons
Like most people, you'll probably visit different apartment communities during the spring and summer seasons. But a good air conditioner in the summer doesn't equal a good furnace in the winter. Ask neighbors about how the apartments change with the seasons.
Lease
You must read your lease. You can't change it once you sign it. It'll tell you the responsibilities of your property manager and your own obligations while you're a resident. This will be your guide for certain policies as well. Most of all, if you find something unacceptable in your lease, talk with the property manager about it. You might get it changed.
Think as if Your Apartment is Permanent
The best thing to do when looking at apartments is to pretend you'll be living at the apartments permanently. This may open up your eyes to things you may not focus on. For instance, you might think to ask about how old the water heater is. You might think about the water pressure, and how much utilities generally cost.
Pretending your apartment will be permanent is a good way to come up with questions to understand your move-in situation better. Then there'll be no surprises. Remember, if you have any questions about the apartment you're visiting, don't leave it unanswered. Ask the property manager and do your own research.
The post Things to Consider before Signing the Lease appeared first on Apartments For Us.