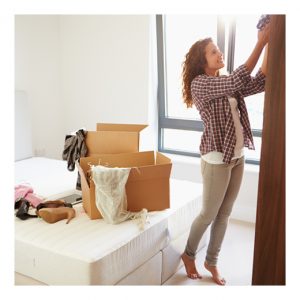 Prepare Your Clothes for Storage
It's time to put those summer clothes away for the season. Here are some tips to help prepare your clothes for storage.
Clean
You probably don't want to pack away clothes with bad odors. But don't forget your clothes might be stained too. And those stains will become permanent if you let them sit for half a year. Just be sure, wash all the clothes you plan to put in storage.
Pack
Everyone has boxes of some sort lying around. You'll be tempted to use them. But purchase some plastic containers to store your clothes in. These containers secure your clothes from insects and rodents. And if you have clothes from the drycleaner, don't just leave them in the drycleaner plastic. They could get water damaged.
If you use a storage facility, like Infinite Self Storage, you can purchase wardrobe boxes to hang up your clothes while they're in storage. Then you won't have to worry about creases or folds.
Label
You might think you can just throw everything together. And that's fine, if you are just going to get everything out once spring arrives. But if you have a more variegated clothing selection, you'll want to label your items by season or, even, activity. Then you can keep your harvest season clothes in storage while it's planting season.
Store
Sure, it's reasonable to think plastic bins will protect your clothes from temperature changes. But they won't. In fact, they could compound the effects condensation has on your clothes. If you have an expensive wardrobe, invest in a temperature controlled storage unit to protect your clothes from condensation.
If you have any more questions about storing clothes, we encourage you to contact one of our professional storage team members. At Infinite Self Storage, we have solutions to all your storage problems.
The post Prepare Your Clothes for Storage appeared first on Apartments For Us.