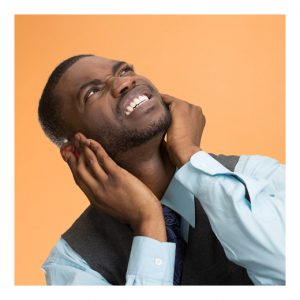 Living Next to a Loud Neighbor
It's a renter's worst nightmare. Loud, thumping noises from the ceiling at night. Booming music from across the hall. What can be done? Chances are, you'll be seeing your neighbors for a while, especially if you just signed a lease. Here are some tips for resolving noise issues with your neighbor in a courteous way.
The Right Place
The easiest way to deal with a loud neighbor is to avoid one altogether. When you visit your next apartment community, talk with the office staff about your schedule to determine with them the best place for you to stay. Are there sections of the apartment community that stay home all day? That leave for work early? Come up with some questions that'll help you determine an area perfect for your own routine.
Securing an upper floor apartment is also an easy way to eliminate a possible source of noise: the ceiling. With an upper floor room, you won't have to worry about running children, jumping pets, and falling objects.
Communication and Empathy
Some unexpected noise is to be expected when you live in a community. So it's good to be understanding, especially if it's a first offense or a holiday, maybe even a move-in day. When you haven't heard loud noises from your neighbor before, trying to think about the situation from your neighbor's point of view is helpful.
If occurrences are frequent, or even if they aren't, talk with your neighbor. Maybe they don't know how loud they are. Sometimes walls can seem thicker than they are. Or maybe they just haven't lived in an apartment community before. Whatever it is, the noise can be an honest mistake.
But if talking with the offender doesn't work, and giving them the benefit of the doubt doesn't either, write a note, and give the same note to your property manager. Bringing the apartment manager into the conversation can be crucial. It's also important to discuss the situation with other neighbors. Maybe your problem is theirs. And maybe you can talk with the neighbor as a group if needed.
Dealing with a noise problem is as simple as communicating with your neighbors and property manager. But the noise problem is also avoidable. Move to an apartment with a game plan to put your best foot forward.
The post Living Next to a Loud Neighbor appeared first on Apartments For Us.