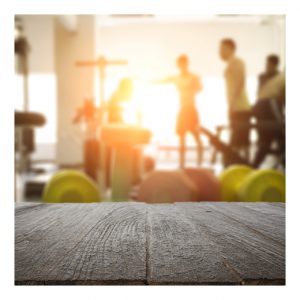 Get Fit with Apartment Amenities
The summer is the perfect time to get in shape. Trips to the beach, vacations, and yard work in the hot sun call for sleeveless tees and beach attire. If you live in an apartment community, now you won't have to leave your home, or break your budget, to get in shape.
Gym
Want to run in air conditioning? Most apartments with gyms have treadmills if nothing else. And for casual strength trainers, do a few cable-based exercises to compliment the run. Apartments with gyms are fantastic for procrastinators because all the excuses for skipping—the drive, the cost—are eliminated. And you most likely won't need a spotter for your lifts, because most apartments will have cable-based equipment only.
Pool
Swimming in the pool is a great way to burn calories and relax at the same time. When you run, you'll sweat. Do you ever remember sweating while swimming? Also, who doesn't like floating? Buy a small pool hoop and basketball to compliment the swim. Work on your dunk game while exercising. You can also swim laps and see how close you can get to a Michael Phelps time (given, you probably won't have an Olympic size pool). The pool is a great way to exercise while also enjoying yourself.
Bark Park
Have an energetic dog? Maybe it doesn't get enough exercise. Jog with your pet to the dog park, then teach it some tricks. Many bark parks have agility training equipment. With a bag of treats in hand and some determination, you'll be surprised how much discipline a dog can acquire with a few weeks training. And if there is no equipment, at least you'll have some open room to play fetch with your dog.
Attaining your fitness goals can be a breeze when you live in an apartment community. Those amenities aren't for nothing. Take advantage of all your community offers!
The post Get Fit with Apartment Amenities appeared first on Apartments For Us.