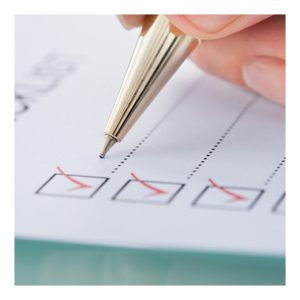 5 Questions to Ask before Signing the Lease
When you're apartment searching, don't schedule visits without preparing some questions first. Here are five general questions to get you ready for your next visit.
Fees
Ask what costs are included in rent and what aren't. Are utilities included? Water? What about a recycling option? It's also useful to know how often rent increases and by what percentage. Some apartment complexes increase rent by a certain percentage every year. How will you access the internet? Does the property provide it or are there local options?
Guests
Is there a limitation to the amount of guests that can visit at once? Where can they park? Will they need parking permits? Friends and family are important. Get to know the policies so you won't be in the dark when they visit.
Pets
What kind of pets are allowed? Are there limitations on breed or restrictions on weight? Must they be house trained before they're allowed on the premises? Many properties won't allow untrained pets. So it's good to have an idea before you decide to go out and buy a puppy.
Repairs
How often are repairs taken care of? What is the normal procedure for submitting a repair request? How do you follow through on repair requests? Maybe once a year you might need to submit a repair request. You'll rest easy knowing what that looks like.
Parking
You'll have to park somewhere. Ask about whether the parking lot is generally full, when it's the busiest, and if you'll need a parking permit. That way, if the parking is scarce, you can plan ahead.
These questions should give you a general idea of whether the apartment is a good fit for you. But if any specific questions come to mind, don't be afraid to ask. That's what property managers are there for!
The post 5 Questions to Ask before Signing the Lease appeared first on Apartments For Us.